A young soccer player who lost his mother to cancer just 48 hours before a league game paid tribute by dedicating his game to her. With a heartfelt handwritten message on his T-shirt, he won the hearts of all who attended, even the opponents.
Eleven-year-old Luca Güerci, who plays for the 10th division of the Alumni de Azul soccer club in Buenos Aires, Argentina, traveled 80 kilometers (50 miles) to Pedro Bordenave stadium in Atlético de Tapalqué for a game on Nov. 20, despite the recent loss of his mother.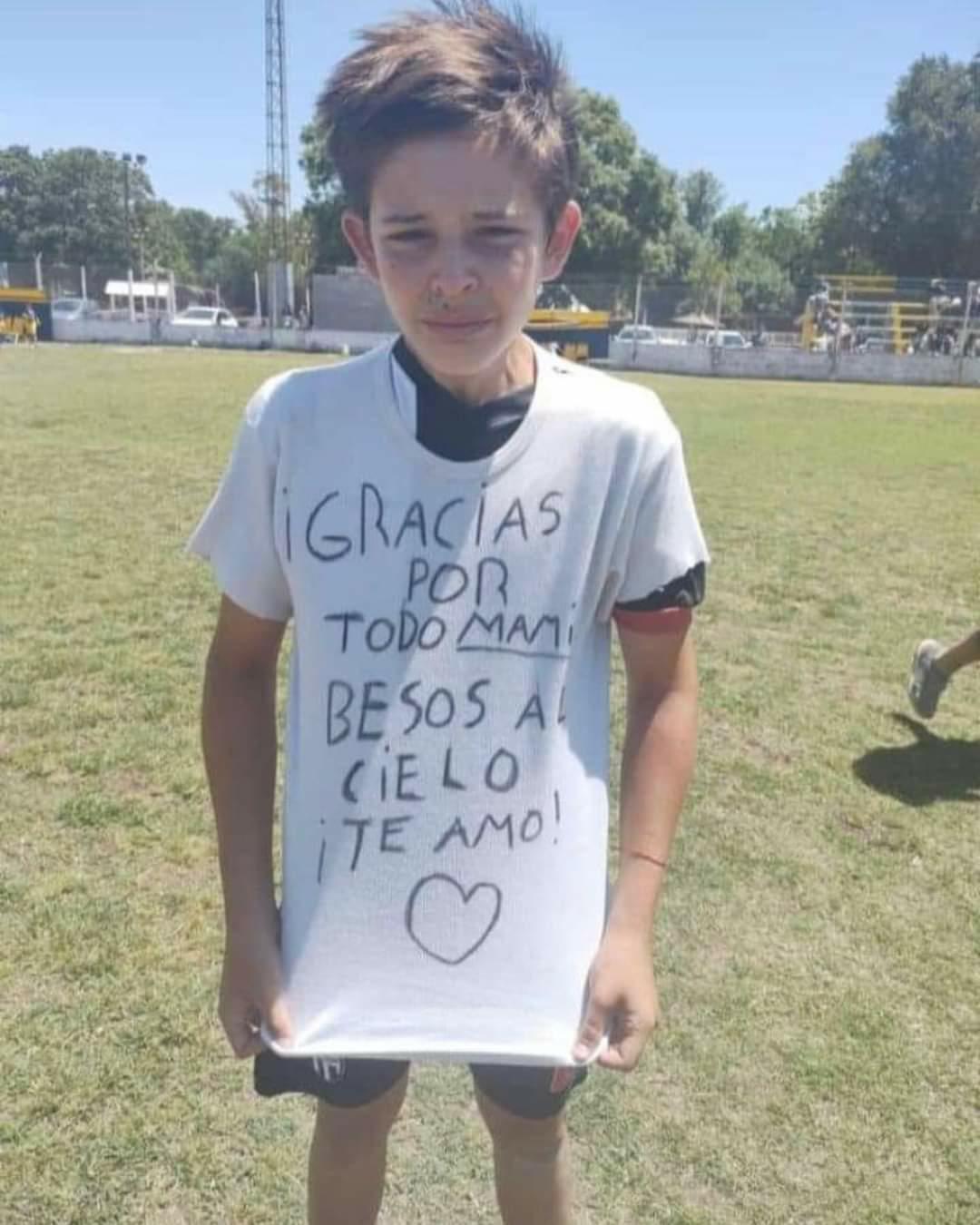 Alvaro Iuri—who owns and runs the Argentinian sports news outlet Tarde Redonda (Round Afternoon)—was covering the game, and noticed that Luca surely had strong emotions before gameplay as his mother had passed away just 48 hours prior.
Luca's mother, he told The Epoch Times, was in treatment for a long time and had battled cancer.
Bolstered by his teammates, Luca played the game wearing the number "2" on his shirt, scored a goal, and later donned a white T-shirt with a handwritten message: "Thanks for everything, Mama. Kisses to heaven, I love you."