THE POWER BLOG – A Match Made in Heaven: A Cherished Newborn Heals the Heart of a Grieving Sister
by Neil Willenson – Published on the Huffington Post   May 26, 2015
Nicky Stansell will always remember two phone calls that forever changed her life.
The first, 19 years ago, informed her that her brother Noel was near-death due to complications from AIDS. The second, in July 2014, brought her the long awaited news that after years of false starts she was finally selected as an adoptive mother for a soon-to-be-delivered baby boy.
Little could Nicky have imagined that the palpable heartbreak and grief she experienced nearly 20 years ago would ultimately lead her to the cherished child who has become the greatest blessing in her life.
Following Noel's death, Nicky experienced profound grief few college students understand: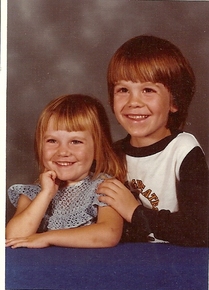 Surviving Noel's death was, without a doubt, the hardest thing I have ever done. Noel was my first friend and he was my best friend. After the funeral, I had to go back to college and try to focus on finishing up and graduating on time. To say I was depressed is an understatement. I went to class and slept. I studied and I slept. I felt very alone since most of my friends had never gone through a loss like mine. It was as if my right arm had been cut off and I had to relearn how to live my life with only one arm. I had to start over as a different person. The days and months to follow were full of dark and stormy clouds. And they just wouldn't go away.